M
y niece, Olivia, turned 3 last Friday and on Saturday she had a birthday party with a Princess theme. It's fun to look back on Olivia's birthdays and see how she has changed. For her 1st birthday, it was mostly family and she wore a cute outfit that stayed pretty crisp and clean. She was shy about all of the attention. On her 2nd birthday, she had a lot more people and bouncy house and didn't mind the attention, her parents still ran the show, deciding when they would open presents, etc., Her brother, Christopher was still growing in her mommy's tummy. Then this year her cute face was already smeared with stuff, her pigtails almost falling out and her knees scuffed by the time I got to the party. I love seeing her emerging independence. Opening presents was the first order of events, initiated by Miss Olivia, herself. Christopher was now part of the family and party. Olivia was a girl on the move, so I had a harder time catching her with my camera.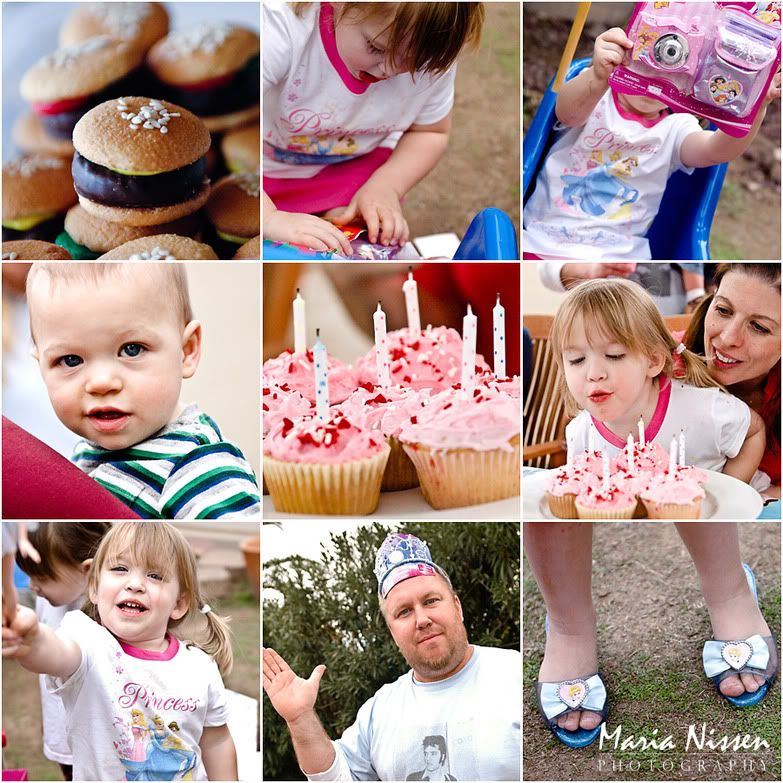 (Those cute little hamburgers are actually 2 vanilla wafers with a peppermint patty and green and red and yellow frosting for the condiments.)
Here is a collage of some of her guests, small and well, not so small.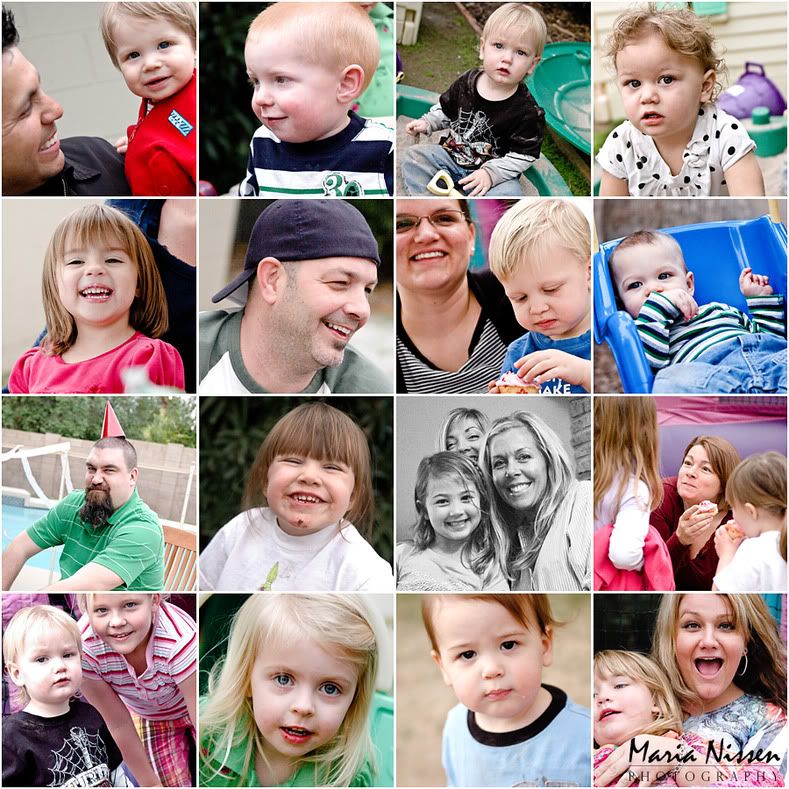 The kids and even some of the grownups had fun bouncing in the bouncy house. I loved the pile of kids that came spilling out of it.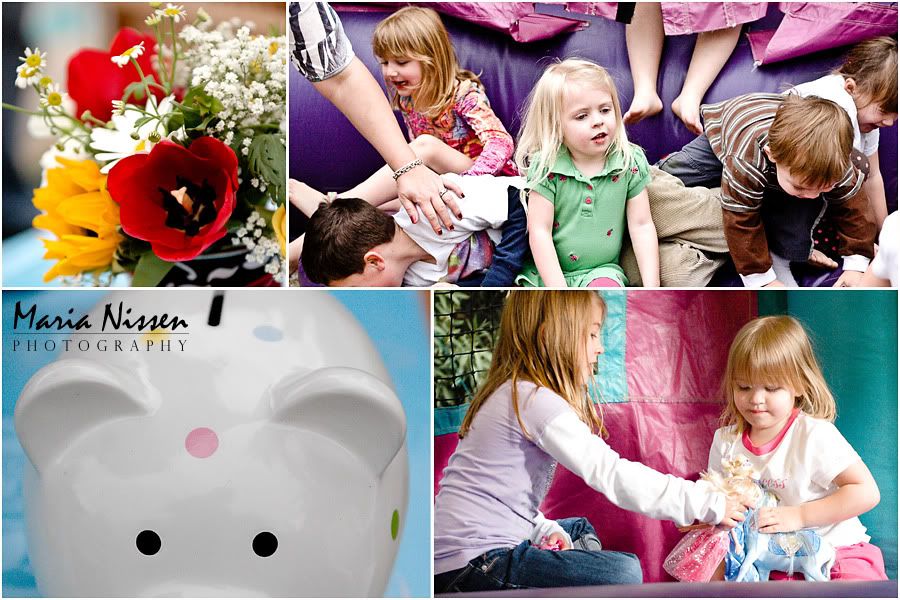 By the end when things started to quiet down, Olivia and her friend found a quiet corner in the bouncy house where they could play with some of her toys.
What do I love about Olivia at this age?
1. Her warm greeting whenever she sees us.
2. Her cute lisp and "w" sound that she makes for r's.
3. Her cheery nature.
4. Her independent streak.
5. Her hands and cute feet.
6. The determined look she gets on her face when she's doing something that requires concentration.
7. She makes me (and everyone else) feel loved and that is no small thing. I love being her Aunt.


Happy 3rd Birthday, Olivia!