I met Brad's mom this summer and we became instant friends. She is one of the sweetest people I know, working hard to raise her 10 children. She raised a humble son. He and Heather wanted family photos done because their family is officially going from 2 to 6 in the next couple of weeks as their adoption of
Kiana, Jazmine, Kishawn, and Jada
, becomes final. These children are siblings and what a great blessing to all of them that they now get to be a family. It was such a great experience for me to photograph them. Their mom had gone to great lengths to dress them for our photo session. They looked like they stepped off the pages of a catalog. They were a lively bunch of kids. I loved their energy and playfulness, however I began to be concerned that I wouldn't be able to get much because they were moving around so much. Pretty soon, it became so funny that I just went with it. Wanting to play it safe, I turned to drastic measures to make sure we got something of the whole family. I finally ended up doing the hula to get their attention (Thank you Heather and Brad for putting up with my craziness). I laughed when my thighs were sore the next day. (I stink at doing the hula!) Well, when I looked at our session later, I was so grateful for what I saw. It was filled with little miracles. Thank you, Brad and Heather, for letting me do this with you and congratulations on your beautiful family. This post is for you.
Heather is also pregnant with their first child together. Is she super mom or what?!

Jada was a moving target, but when she stopped...

what a cutie!

...and lots of personality!

Jada wasn't the only moving target! :-)

Then there was sweet Kiana, who has CP. She would quietly get my attention for her turn.

I loved this one of Jazmine and Brad.

Jada takes her turn at doing the hula.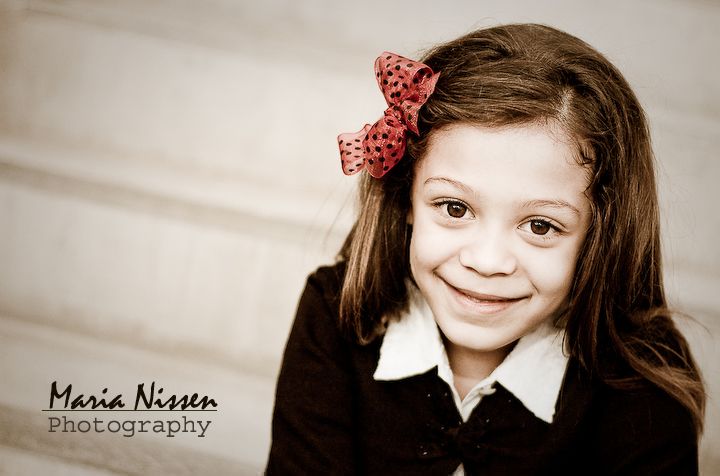 And last, but not least...Jada...doing her thing.